Endometriosis is one of the most common fertility issues that come along when a female is having poor reproductive health. It is a condition that is related to the unusual growth of endometrial cells that lies outside the uterus walls. The growth is commonly found in the pelvis region, ovaries and in fallopian tubes. According to a study, endometriosis is the cause of infertility in almost 30-50 % of women. Endometriosis is divided into 4 stages: minimal, mild, moderate and severe. Below are discussed some of the common symptoms that occur in women suffering from endometriosis.
Symptoms of Endometriosis
There are various symptoms of endometriosis that are commonly experienced by women. Some of the symptoms are listed below:
Pelvic pain
Poor reproductive health and greater chances of infertility
Pain during intercourse
Pain while urinating or during bowel movements
Excessive bleeding during the menstrual cycle
Diarrhea and constipation
Bloating
Weakness and fatigue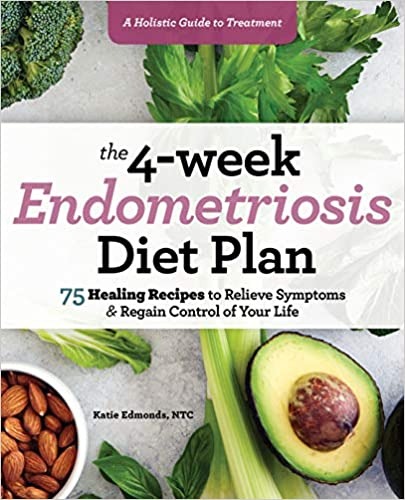 These symptoms can be traumatizing and can affect the normalcy of your daily activities. There are numerous home remedies that can help you in resolving this problem and reducing its symptoms. Some of the most effective symptoms are discussed below:
1) Apply Adequate Amount Of Heat:
If you are experiencing severe pain and you need immediate relief then applying heat is the best option that is easily available. Heat relieves pain in your pelvic muscles and reduces cramping or twisting of muscles. The best way to apply heat is by using heating pads or hot water bottles. If you are having mild symptoms, then nothing beats the calming effect of a warm bath. Messaging the pelvic muscles and the nearby areas like the abdomen and back also helps in relieving the pain.
2) Rely On OTC Medication: Over the counter medications
NSAIDs which mainly have anti-inflammatory effects on the body. The molecules present under this class of drugs consists of Ibuprofen, Naproxen and Diclofenac. These medications should be administered only after you consume breakfast in order to avoid any chances of developing ulcers or situations of having an upset stomach. It is advised not to use these medications for longer than one week and in case your discomfort is prolonged then consult your doctor at the earliest.
3) Apply Castor Oil:
Castor Oil has been used as an effective home remedy for thousands of years as an ingredient for effective treatment. Castor oil can be applied directly to the effective area as soon as you start feeling the sensation of pain in your pelvic area. It is suggested to massage the pelvic area just before your menstrual cycle and not during the menstruation period. Mixing the oil with essential oils like lavender or rosehip oil can be an extra addition to providing great relief. Message the oil on the abdomen gently until you feel relaxed a bit.
4) Turmeric Is A Boon:
Turmeric is another commonly used spice in every household and is readily available. It has great anti-inflammatory properties and can prove to be very effective for people suffering from endometriosis. According to scientists' turmeric helps in the complete reduction of excessive growth of the endometrium. You can include turmeric in your diet by taking a cup of turmeric tea with lemon, ginger and honey. Consume this tea at least three times a day and feel turmeric doing its magic trick.
5) Choose Your Food Wisely: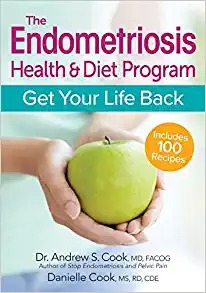 If you are already on medications for the treatment of endometriosis then it is important to ensure that you concentrate on the consumption of certain foods and avoid the intake of some foods. On a wider spectrum, you need to avoid foods that have inflammatory properties. Some of the examples of food that are the major cause of inflammation are listed below:
Dairy Products
Foods hight in Trans Fats and high in refined sugar content
Food Items having high Caffeine Content
Alcohol
There are some great food options that can help you in resolving and reducing the problem of endometriosis. These food items include:
Berries- Blueberries, Strawberries, Cranberries
Green leafy vegetables, ginger, broccoli and celery
Salmon
Chia Seeds
6) Exercise Daily:
Exercising helps you in maintaining the flexibility and agility of your body. It also releases the "happy hormones" or endorphins that calm your mind and relieves your stress. Your estrogen levels also decrease considerably when you exercise and it is advised to include mild exercise for half an hour in your daily regimen to have a healthy and balanced life and avoid any complications or underlying diseases.
Common Causes Of Endometriosis
Endometriosis is caused by the backward flow of the endometrial debris from the uterus being transferred through the bloodstream into the fallopian tubes. It can also be caused when the endometrial tissues are implanted in the uterus during the developmental phase of the fetus. The deposition of endometrial tissues in the uterus makes it difficult for the complete development of the fetus. Endometriosis can also be developed because of genetics and another recent theory reveals that cells lining the uterus outside changes into endometrial cells but scientists are still working on researches to find out the cause for such drastic changes.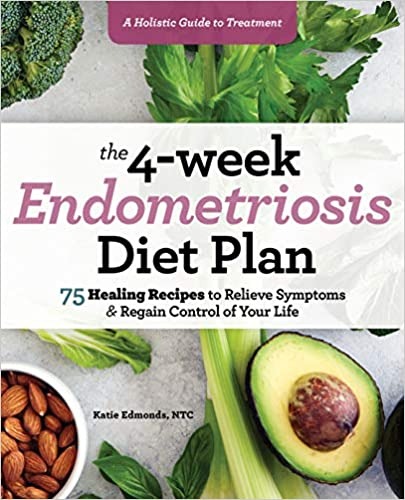 Endometriosis is a condition that results in infertility and affects millions of women around the world. The condition results in unbearable pain and although there is no permanent cure you can surely try the above mentioned practical and easy home remedies that will help you in the management of pain. These methods also help you in maintaining your overall weight and have a balanced lifestyle. The only way to combat this disorder is to be consistent and patient in the medication or treatment you are opting for and be positive for the best results.
If you experience severe pain for a prolonged period of time even after trying the above-mentioned methods or treatment, then it is advisable that to visit your doctor. The treatments that will be recommended by your doctor might include hormonal therapy to reduce the endometrial growth, surgery for the removal of endometrial cells or in severe cases you might need to undergo a hysterectomy, the removal of your uterus and cervix.