Diastasis recti is not exclusive to medical textbooks or conversations among healthcare pros. This condition is as daily as a morning cup of coffee and is especially relevant for expectant mothers. It involves stretching and separating abdominal muscles to make room for a growing baby. While crucial, if not addressed, diastasis recti can create challenges like core instability, back pain, and even urinary issues. It is time to delve into the essentials of prevention and repair, making the road to recovery as straightforward as a walk in the park!
The Pregnancy Glow and a Robust Core
Pregnancy dazzles with its special moments—maternity photoshoots and baby showers included. However, it also demands preparation, particularly for the core muscles. Prevention is not just a good idea here—it is the golden ticket.
Critical Exercises for a Strong Core
Planks: An evergreen, effective core exercise. Holding this position for 30 seconds and aiming for three sets is beneficial. As strength builds, gradually increase the time.
Bird Dogs: A simple yet effective move. Starting on hands and knees, extend one arm and the opposite leg simultaneously. Aiming for three sets of 10 reps on each side will do the trick.
Side Bridges: Address your side muscles by lying on one side, lifting your hips, and balancing on your forearm and feet for 15 seconds. Complete three sets to unleash that invincible feeling.
🔥 Hot Tip: Doing these exercises 3-4 times a week is optimal, but a consultation with a healthcare provider for personalized advice is invaluable.
Welcoming the Newborn and Reclaiming Core Strength
The arrival of a newborn is a heartwarming milestone. While enjoying this beautiful phase, the core muscles also require tender, loving care.
Tailored Plans for Recovery
A consultation with a physical therapist is strongly advised. This healthcare expert will design a workout regimen tailored explicitly for optimal core recovery—think of it as specialized personal training.
Diving Into Specifics
Core-Focused Pilates: Far from a fad, Pilates offers core stabilization, making it an ideal post-pregnancy regimen.
Modified Crunches: The focus is lifting the upper torso, not straining the neck. Three sets of 12 reps serve as a compelling wake-up call for the core.
The Healing Toolkit: Binders and Wraps
Constructing a solid core is like building a house—you need the right tools for the job. Often, experts recommend abdominal binders and wraps, which come in various styles, from adjustable Velcro to sturdy, corset-like options. Your physical therapist guides you through this selection process to ensure you get the needed support.
Reclaim Your Core: ChongErfei 3-in-1 Postpartum Power Wrap
Ready to reclaim your body and feel confident post-pregnancy? Introducing the ChongErfei 3-in-1 Postpartum Belly Wrap. Not only does it adapt to your changing body with adjustable sizes, but it's also crafted from breathable and comfortable material. It's more than just a band—it's your go-to toolkit for speeding up recovery, enhancing posture, and relieving discomfort. This versatile wrap targets the belly, waist, and pelvis to support your core and get you back to feeling amazing.
Don't settle for less when you can have the best. Take the first step in your recovery journey. Click 'Add to Cart' now for a stronger, healthier, more confident you! 💪🔥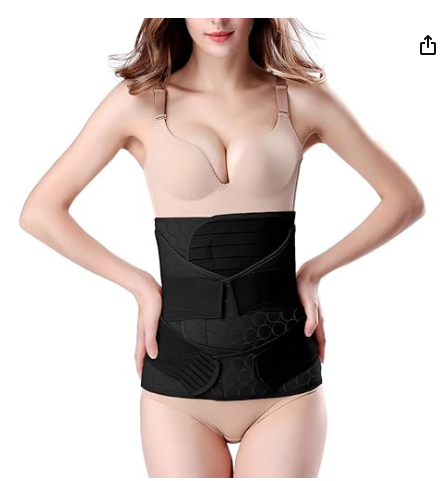 Amazon
Long-Term Implications Should Be Be Well-looked.
Ignoring diastasis recti can lead to chronic issues, including back pain, digestive complications, and urinary problems. Timely interventionDon't just consider timely intervention; make it a necessity.
The Road Ahead
The journey to a strengthened core and improved health may seem daunting, but the finish line is within reach with focused treatment and preventive strategies.
At Armygymnastics, it is not just about information but about transformation. Consider this guide a stepping stone towards a stronger, healthier, and more vibrant self. The road to wellness is open—now is the time to own the journey! 💪🔥
Get in on the action and tune in to the Army Gymnastics Podcast today! Please find us on your favorite platforms, including Spotify, Apple, Google, Pandora, and Amazon Music. Don't miss out on the latest and greatest from Army Gymnastics – start listening today on Spotify